Meet the team: Cassandra Bueckert
July 20, 2020 | Meet the team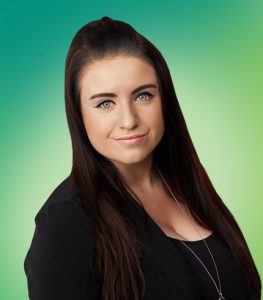 Cassandra Bueckert is a property insurance specialist in our Steinbach office. Cassandra has worked in insurance for eight years now, and has been with Brio Insurance in Steinbach since August 2018 (we love having her on our team!).
Cassandra has lived close to Steinbach her whole life. She grew up just south of the city in the Grunthal area. After graduating high school in 2012, Cassandra wanted to gain some office work experience and applied at various offices in the Steinbach area. As luck would have it, she was hired at an insurance brokerage.
"I like working in insurance because you get to meet new people every day," said Cassandra. "And insurance is an industry where you are constantly learning and developing."
Plus, Cassandra thinks working Steinbach has many perks.
"I am walking distance to Tim Hortons from the office, so afternoon ice coffees are a must!" Cassandra shared. We couldn't agree more.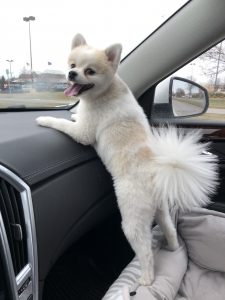 While she's in the office full time during the summer, you'll likely only see Cassandra on Saturdays and around Christmas in the fall and winter. Why? Cassandra is currently working towards her law degree at the University of North Dakota School of Law. So cool! She's graduating in 2022 and while she still has a few years to go, Cassandra said she's interested in international affairs, immigration law, and natural resource law (energy, zoning, etc.).
For now, though, she's here to help you with your property insurance.
Apart from working in the summer, Cassandra enjoys going for walks, hikes, and quading adventures with her husband and tiny Pomeranian, Dozer. (Isn't he the cutest?)
Tenant insurance tip from Cassandra
With eight years in insurance, Cassandra knows a lot about the industry and finding you coverage. So, we asked her to share a reminder on something clients occasionally forget.
"Clients tend to forget is how important it is to purchase tenant insurance," said Cassandra. "When renting an apartment or home, it is so important to have tenant insurance. Not only to protect your belongings in the event of a loss but also to protect yourself from liability for any losses you cause to the rented building."
That is a great tip! And tenant insurance is also quite affordable, in some cases, it's similar to the cost of a streaming subscription (and just as worth it!). Get in touch with Cassandra to learn more.