Meet the team: Sanghmitra Lamirande
May 22, 2020 | Meet the team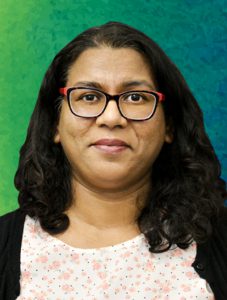 Sanghmitra Lamirande is a Senior Property Insurance Specialist at our Leila branch. She's here to help make sure you have the protection you need at home and that you understand what your home insurance covers.
Let's learn a bit about Sanghmitra!
A few fun facts
Sanghmitra has a science degree and started her career as a life insurance medical underwriter.
She can speak four languages: English, Marathi, Hindi, and Punjabi.
She loves to bake. Which is great because Sanghmitra's husband loves sweets, so her love for baking is put to good use. Lately, she's been baking recipes from Once Upon a Chef. She and her husband love the lemon poppy seed cake, strawberry cake, and lemon cake pudding. (We think they all sound amazing!)
Helping you understand home insurance
When Sanghmitra moved to Canada, she decided to stay in the insurance industry and she made the switch to home insurance. While home insurance is something all homeowner should have, Sanghmitra said she sees two common misunderstandings when it comes to this type of insurance.
With home insurance, she often sees people confuse the replacement cost with the resale value, which are not the same thing. An insurance broker is going to consider the replacement cost of your home for your policy. Replacement costs is how much it would cost to rebuild your house if it was destroyed, not how much you can sell your house for.
Sanghmitra also sees a lot of people who think house insurance is for maintenance purposes, which it's not. Your house insurance will only cover insured perils. So, if your paint is chipping and needs to be redone, insurance isn't going to cover that. However, if a tree falls on your roof and damages it, your house insurance would kick in.
We hope this helped you get to know Sanghmitra and learn a bit about home insurance. If you need home insurance or have any questions, give Sanghmitra a call at our Leila office. She is a fantastic listener and really does have her client's best interests at heart.