Congratulations Steinbach team: 2020 branch of the year!
January 28, 2021 | Brio news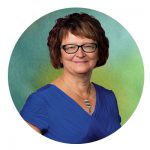 The Steinbach team has once again been crowned Brio Insurance's branch of the year! Through changing protocols, increased remote service, and closing to walk-in traffic, the team didn't let 2020 hold them back. They always kept their clients top of mind and the work paid off. Congratulations to Norma Hiebert and all the staff at the Steinbach branch on being the 2020 branch of the year.
Norma Hiebert has been with Brio Insurance, previously King Insurance, for 25 years. She has led her team in Steinbach to the branch of the year victory four times since the award has started at Brio Insurance.