MPI + SMI – your auto insurance options in Manitoba
February 16, 2021 | Cars & driving
Did you know you have options for auto insurance in Manitoba?
It's true! While you still need to register your vehicle with Manitoba Public Insurance for basic coverage, you can choose where to get your auto extension coverage from.
Saskatchewan Mutual Insurance (SMI) offers private auto extensions that may help reduce your overall insurance cost while providing a reduced deductible, increased third-party liability, and more comprehensive auto loss of use coverage. Plus, with SMI, your rate is only based on your driving record, so there's potential for cost-savings if you choose an SMI extension product (and don't have a lot of at-fault accidents in your driving history).
Here are a few driver and vehicle examples, so you can see the comparison between MPI and SMI, and potential cost savings: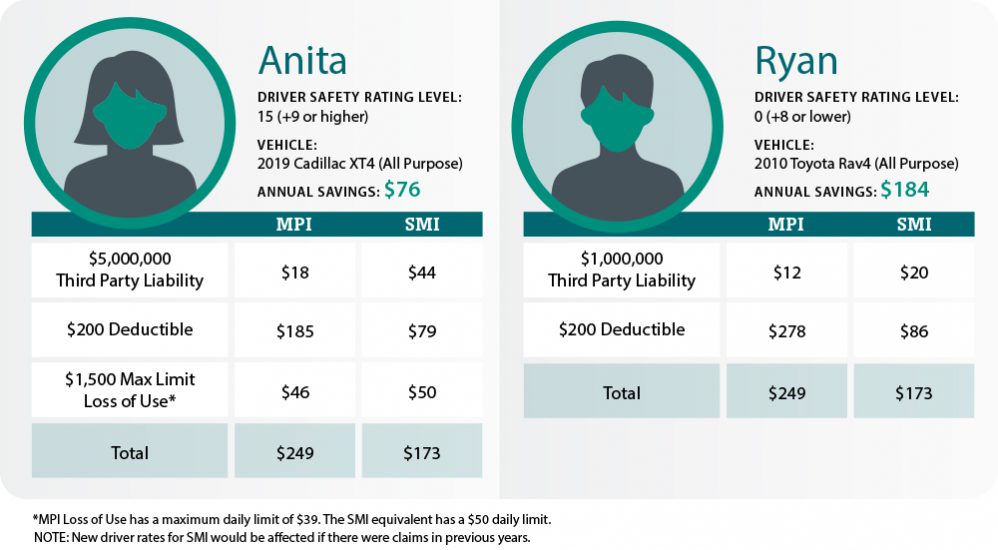 Some additional benefits of insuring with SMI include: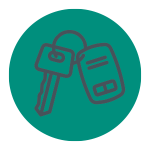 1. If you have a policy with SMI for your deductible, third-party liability, and loss of use, you automatically have coverage for any vehicles you rent within North America, for up to 90 days. There's no need to inform SMI when you rent a vehicle; your deductible and third-party liability associated with your policy are automatically transferred to your rental. Even if you only rent a vehicle once or twice a year, this is a huge benefit with significant cost savings.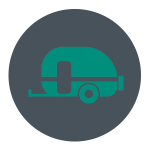 2. If you plate your vehicle seasonally (including motorhomes and trailers), lay-up coverage is included at no additional charge. Full coverage, including collision and liability, is provided when your vehicle is on lay-up, and the coverage is automatic so there's no need to advise SMI.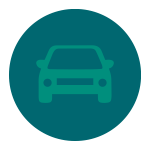 3. And, you get more options for your deductible, including a $50 comprehensive deductible, if you choose. Through MPI, the lowest deductible option is $100.
It might sound complicated, but that's what we're here for
Having insurance with SMI and MPI just means that when you insure your vehicle, you'll end up with two different policies, blending your coverage between the two. You can set it all up with the help of your Brio Auto Insurance Specialist. They will review your options, and help you decide what combination of coverage makes the most sense for your personal situation, whether solely with MPI, or a combination of MPI and SMI.
It might sound like a lot, but it's actually quite simple once you learn about the options and the benefits of considering SMI for your extension coverage. Considering it might save you some cash PLUS provide additional coverage, it's worth taking a few minutes to check out.
Ready for customized auto insurance?
Get in touch with one of our Auto Insurance Specialists today, either over the phone, by email, or in person, and they can help put together an auto insurance plan that provides you with optimal coverage at the best price. It's a quick and easy quote process, and there's no obligation in asking… so, if it might save you a few bucks and get you even better coverage, why not find out more?