Buying a house: from start to finish
August 18, 2020 | Home & property
Let's face it. Getting a mortgage, buying a house, and getting home insurance doesn't happen in the blink of an eye. It takes dedication, commitment, and a team of qualified and knowledgeable individuals who have your best interests at heart.
Who should I have on my team?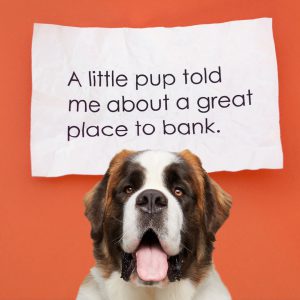 A trustworthy mortgage specialist from your favourite credit union or other financial institution. This might be where our friends from Sunova Credit Union come in. They have expert advice and reliable service to get you from pre-approved to a happy homeowner.
Before you start house hunting, you'll want to find a trusted realtor to help you with the process. If you don't already have someone in mind, Sunova Credit Union staff will have some great recommendations for trusted realtors in your local area.
An expert property insurance specialist from Brio Insurance! They will be able to answer any questions you have about insurance, along with helping you finish the seemingly never-ending home-buying extravaganza.
Where relationships matter most: mortgages and home-buying with Sunova Credit Union
Buying a house is one of the largest and most important purchases you will ever make. There's a lot to know about buying a home and the process can feel a bit overwhelming, but your mortgage specialist at Sunova is here to help you along the way. It's a lot easier to take this step-by-step. Let's get started.
Down-payment and type of mortgage
A down payment is how much you'll pay upfront for your home. This can be anywhere from 5% to 25% (or more!) of the purchase price. The amount of your down-payment directly reflects the type of mortgage you get as well.
A conventional mortgage is the type of mortgage you get when you put at least 20% down on a home. A high-ratio mortgage is anything less than 20%, but you will be required to pay mortgage insurance monthly through one of Sunova Credit Union's trusted partners, CMHC or Genworth Financial. 
Pre-approval process
A mortgage specialist at Sunova Credit Union can help figure out how much you can afford. It's a free service and offers peace of mind plus it's attractive to home sellers. For your lender to evaluate your finances you'll need to bring in a few things.
Buying the home
This is the fun part. Once you're pre-approved, you can shop around to your heart's desire. Make sure to work with a realtor you trust in your local area who will help you find your dream home.
Consider all the costs
Although not the most fun part of the home-buying process, it's important to stay informed about the costs that will pop up along the way. Here are a few you need to be aware of:
Land transfer tax
Legal fees
Mortgage insurance (if applicable)
Property insurance (see below!)
Title insurance
Property appraisal
No worries under our wing: protect your nest with home insurance from Brio Insurance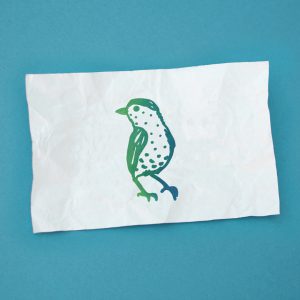 As we've mentioned above, insurance may be seen as an 'extra cost' in the home-buying process, but a highly necessary cost all the same. Home insurance is not legally required if your home is fully paid for, but if you're getting a mortgage, your lender will want to see proof of insurance.
During the homebuying process, you'll want to purchase home insurance prior to closing on the home. This ensures that your home is protected from disaster or other perils, from the first day you own it. Once you choose a policy with your property insurance specialist, it will need to be approved by your lender, as well as the lawyer who is overseeing the closing process. Additionally, before purchasing home insurance, it is recommended the home inspection is completed as this will help with deciding the type of coverage this is right for you.
Okay, now to the important part. What type of home and property insurance is available to you?
Broad coverage
A broad home insurance policy covers your house for all perils, but only covers your personal property for the losses listed in your policy.
Comprehensive coverage
A comprehensive policy protects both your home and your personal property for all perils. So, if your house burned down in a fire, your house will be rebuilt and the contents of your home would be covered by insurance. This coverage also includes mysterious disappearance. We know your house isn't likely to disappear, but if you lose an important piece of jewellery, you can get it replaced.
All perils? All what?
All perils means (almost) anything bad that can happen to your home, whether it's listed in your policy or not, is covered. The only exception is if something is listed as being excluded, like overland flooding.
What types of areas around my home can be specifically covered?
Standard home insurance policies typically include the following:
Dwelling: your home and any attached structures like your garage or deck
Detached: buildings on your property separate from your house
Personal property: coverage for your belongings
Additional living expenses: coverage for any extra expenses you may have if you are unable to stay in your home during the repairs after a claim.
You can also add extra coverage. These are optional and can include:
Sewer backup or sump pump failure coverage
Reduced glass deductible
Water damage coverage (ie. overland flooding)
Scheduled items (ie. jewellery, furs, bicycles, etc.)
Although you'll want to speak directly to your property insurance specialist at Brio Insurance, you'll need to provide information about the property. Here are some examples that your representative will look for:
The year it was built
Location of property
Square footage
Stories
Bathrooms
Updates to the home as well as the age of roof and furnace
Electrical information
This post was made possible with the help from our friends at Sunova Credit Union. If you're in the market for a mortgage, loan, or just have banking questions, they are available to you!