Home renovation: from financing to insurance
September 18, 2020 | Home & property
Two words. Home renovation. While saying the words out loud is simple enough, the process… well, isn't. (Even if the reality TV shows make them seem like a piece of cake).
As an insurance brokerage, we can be a big part of making your home renovation project easier, many clients come to us to make sure the value of their home is properly covered after a big home renovation project.
BUT… before you seek out insurance, you'll probably want to seek out financing. That's where our friends from Sunova Credit Union come in. They have a lot of the same values as us here at Brio Insurance and provide expert and friendly advice when it comes to getting a home renovation loan or line of credit.
While this blog post isn't about the actual project itself, we're going to talk about two major parts:
Financing your home renovation project (Again, that's where Sunova Credit Union comes in)
Making sure you have the right insurance by the end of it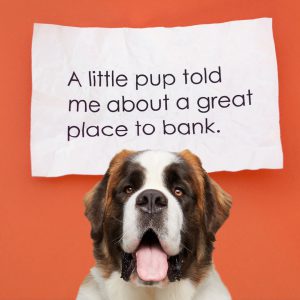 PS… thank you Sunova Credit Union for providing the following information on loans and lines of credit!
Loan or line of credit for your home renovation project
For home renovation projects, the most popular route is the line of credit. A home renovation line of credit doesn't have set payments, but you do need to at least pay back the interest on what you've spent each month. As you pay off the balance of the line of credit, it becomes available to use again – similar to a credit card. This can be a better option than a loan, especially if you think there will be more projects you may want to complete down the road.
Another option is a home renovation loan. This will have principal and interest payments over a set period of time. Once the loan is fully repaid, it would be closed.
Ultimately the decision is up to you, but we highly recommend speaking to a Sunova lending associate who can help determine which option makes the most sense for your specific situation.
The application process
Let's take this step-by-step
Information collection
Sunova would start by collecting information such as employment information, income, assets (anything you own), and liabilities (anything you owe).
Collateral
For a home insurance loan or line of credit, Sunova would use your home as collateral which means they require that your property taxes and fire insurance are up to date.
Costs + renovation plans
Next, Sunova will need to know an idea of the costs and the type of projects being done completed with the loan or line of credit (kitchen reno, basement, bathroom, etc.). You will need to obtain quotes from contractors or price out the cost of materials if you are doing the work yourself. If you are adding an addition to your home or building a garage, they will require the building plans.
Pre-approval + appraisal
In order to be pre-approved, your Sunova lender will review your debt servicing ratio (payments vs. income), credit and a few other factors too. Once you have been pre-approved, they will also determine if a property appraisal is required. (Most times, it is).
Approval
Once the appraisal comes back and all looks good, the loan or line of credit will be approved. Yay! Next, the Sunova team would prepare documents for you to sign. After the work is completed and depending on the scale of the renovations, they may require a second appraisal to confirm the work has been 100% completed. Lastly, they may request that you provide copies of all receipts and invoices so make sure to keep those handy!
Updating your insurance with Brio Insurance
Once your home renovation project is complete, you'll want to visit your local Brio Insurance branch or other home insurance provider to make sure the new value is covered under your policy.
Insurance clients typically fall under one of three categories: first time insured, currently have coverage, or have a gap in their coverage. For this scenario, we will assume the client currently has coverage or is seeking out a new insurance provider.
The information required for any home insurance policy
 In preparation for your visit, you'll want to know the following information. (Don't worry, it may seem like a lot, but your Brio Insurance property insurance specialist can help make gathering information a breeze).
Client info
Name
Date of birth
Phone number
Mailing address and location address
Email address
Dwelling info
Year built
Style of building (bungalow, two-story, split level, bi-level, high rise, low rise, townhouse, etc.)
Square footage of the entire dwelling
Number of families living in the house
Overall construction quality and quality of finishings (average, above average, custom, etc.)
Basement

Is there a basement?
Square footage of the basement
Type of basement (finished, partially finished, unfinished)
If there is no basement, is there a crawlspace? What is the square footage of the crawl space?

Additional structures

Attached or detached garage
Sheds
Deck
Sunrooms
Porches
Patios

Interior / exterior

Number of bathrooms
Number of fireplaces and type of fireplaces (wood, gas, electric, etc.)
Construction type (wood frame, steel frame, timber frame, etc.)
Fire protection: distance from fire hydrant and responding fire hall
Exterior siding
Is there a backwater valve or sump pump?
Is the property alarmed for burglary?

Year of last update

Roof type (asphalt, fiber, metal, wood, etc.)
Plumbing (% of copper, PVC, PEX, galvanized, cast iron, etc.)
Electrical (% of copper, aluminum, knob and tube, etc.)
Heating (gas furnace, electric furnace, boiler, baseboard, heat pump, wood boiler, etc.)
Water tank / water heater
Additional details
Current insurance (if applicable) along with policy number and years continuously insured and renewal date
Any claims made in the last 10 years and type of claim along with approximate payout
Information on any cancelled or denied insurance in the past five years
Information on any applicable gaps in coverage
Mortgage details (name of institution and address)
Lawyer name and contact information
What to bring to your meeting after completing a major home renovation project (and some important tips you'll want to keep in mind)
The following is a list of things to bring to your meeting:
Copy of your previous / current policy (if applicable)
A copy of the home inspection (if applicable)
Tip time! Make sure to keep the following in mind when thinking about insurance.
Tip #1
We highly recommend you don't wait until the last minute to talk about coverage for your home. Like most important things in life, waiting to the last minute may not always be the best decision.
Tip #2
If the type of work you did on your house only includes things like adding a fresh coat of paint, your insurance specialist probably doesn't need to know, as this would fall under general maintenance / upkeep.
Tip #3
If you are living in your home while the renovation is being completed, your insurance specialist typically doesn't need to be aware until the work is finished. However, if the house is being gutted and you require temporary lodging elsewhere, Brio Insurance will need to look at changing the house to vacant and updating your premium.
Tip #4
If you are hiring a contractor, it would be in your best interest to make sure they have their own insurance. Most reputable contractors will have but it never hurts to ask!
Tip #5
If you are acting as the general contractor, then liability coverage is usually required. Liability can generally be extended for a flat fee.
Tip #6
As always, if you're ever unsure if a certain home renovation project needs to be added to your home insurance policy, your local Brio Insurance branch is just a phone call or email away. We recommend always reaching out as specific scenarios may require special types of coverage.