Meet the team: Ted Bradford
March 13, 2020 | Featured posts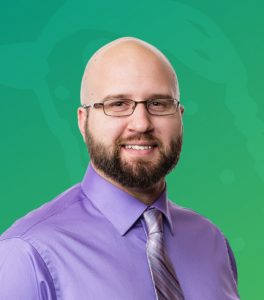 Ted Bradford is a guy of many interests. You might find him gardening or aquascaping, playing a game of hockey, biking around the city, or creating a new recipe. Ted, if you need people to taste-test your latest dessert creation, hit us up!
Ted is also a reptile enthusiast. He has 2 tortoises, 3 corn snakes, 2 leopard geckos, and some fish. Why reptiles? Ted says it's like having your very own pocket-sized dinosaur – apart from the tortoises. Also, out of curiosity, we asked and yes, the tortoises get exploring time around his place, although Ted still watches the younger one like a hawk. How cool is that?
Now, at Brio Insurance, you'll find Ted helping clients with personal insurance — home, tenant, condo and auto. While that sounds a bit official and perhaps boring, Ted doesn't think it is. He knows you have some pretty cool hobbies and interests, just like him. When he's working on your personal insurance policies he gets to learn all about you.
"You meet some truly interesting individuals with some super cool or unique, collectables," says Ted. "It's fun to geek out on occasion and listen to people talk about their vintage toy, comic, or card collections."
It's this that makes coming to Brio Insurance different — well that and Ted's majestic beard (his words, but it is pretty awesome).
Ted and the Brio Insurance team are here to find coverage for the things you love most. Really getting to know you and making sure you understand your coverage is important to us.
Come see for yourself. Visit Ted Bradford and the St. Mary's branch today.