Why work with us? A deep dive into the culture code of Brio Insurance
November 29, 2021 | Brio news

Organizational culture is important to many people when applying for a job, or those interested in committing to a long-term career. Of course, there are several factors, but these days, applicants want an organization that cares for the well-being of its employees. And that's no different in the insurance industry.
Our approach at Brio Insurance is different. We've gone away with the traditional 'vision' and 'mission' statement of the past and instead worked long and hard at developing our culture code.
Although, when we say developing, it goes far beyond the words on a piece of paper (or on our website). It's all about the actions championed by our leadership team and the subsequent concrete values and examples that guide our employees' day-to-day work-lives, whether that be at each one of our branches or our support headquarters in Selkirk, Manitoba.
So, what is Brio Insurance's unique approach, you might ask?
Working for Brio Insurance means having fun, working with your friends, going above and beyond for our clients, and supporting our co-workers. Simply put, our employees live by five unique points, and it all circles back to creating strong, lasting, and meaningful relationships with our clients and each other.
The five points explained (with examples)
You can view our culture code on our website, however, in this article, we'll include concrete examples, so you know we mean business (and fun!)
Do good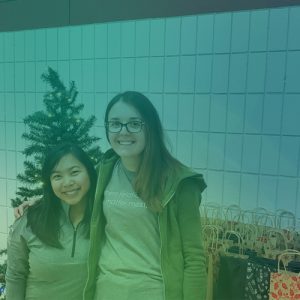 Be a reflection of what you'd like to see in others. Say what you mean, and mean what you say. Establish honest, comfortable, and open relationships where we support each other and our communities, embrace individuality and create a positive, meaningful workplace.
Example: Brio Insurance is a very community-minded organization and our employees take pride in our Shine Bright Community Investment Program. We've supported many organizations like 1JustCity, Never Alone Foundation, and Shameless Circle.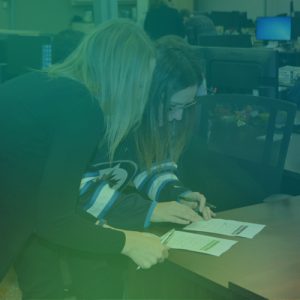 Be better
Grow. Evolve. Be better. Be open to learning and improvement, professionally and personally.
Example: We expect all Brio Insurance employees to complete 40 hours of training every calendar year. As an organization, we commit to continuous development. We will pay for approved course registration, books, and exam fees among, others.
Own it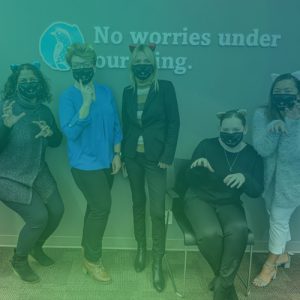 Own your action and your attitude. Embrace the journey, and know we're all in it together
Example: The past two years, and how Brio Insurance employees and clients came together, is the perfect example of 'own it.' When the pandemic hit, branch staff embraced health restrictions and daily (sometimes hourly!) changes with understanding and courage, while support headquarters staff worked from home like champs! Although it was extremely tough, we are a better, more resilient organization because of the challenges COVID-19 presented.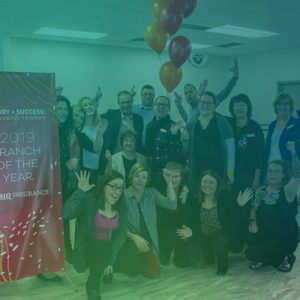 Move forward
Change is constant; encourage it and embrace it. Be inspired; be passionate; and never be satisfied with the status quo. We will accomplish more because we believe in ourselves, our organization, and the worth of what we do.
Example: Brio Insurance staff are encouraged to go above and beyond. Every year, we crown 'Branch of the Year' to the team with the highest rate of success, based on unique reporting and sales metrics. Staff are also eligible to participate in our pension and bonus programs.
To that end, staff understand that what we do matters; insurance is something that every Manitoban will need at one point in their life. This fact leads to passion, as our staff are committed to meeting specific needs, providing exceptional service, and educating our clients throughout the entire process.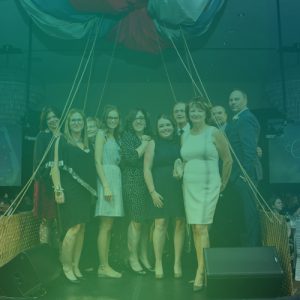 Create fun
Our organization is not average, and neither are you. Actively embrace and help continually advance our unique culture where we celebrate individuality, passion, and determination. Work hard and play hard, not just for your benefit but also for others. Our work environment is what you make it.
Example: We know how to have fun at Brio Insurance. We celebrate and dress up for Halloween, wear Ugly sweaters at Christmas, play organizational-wide bingo, and so much more. To celebrate successes, crown branch of the year, and distribute employee awards, we host our annual Spark event, including dinner, a show, and lots and lots of dancing.
—
If you're interested in working at Brio Insurance, check out our current opportunities here. If you haven't applied for a job with us before, you'll need to create an account.
We look forward to receiving your application!